ANAHEIM, CA — February 5, 2018 — Semyx is proud to announce the immediate availability of its new TITAN® Series waterjet cutting machines. The TITAN water jet cutting series is the newest addition to the Semyx line of water jet cutters and offers huge cutting capabilities in both small and large packages for a wide variety of applications.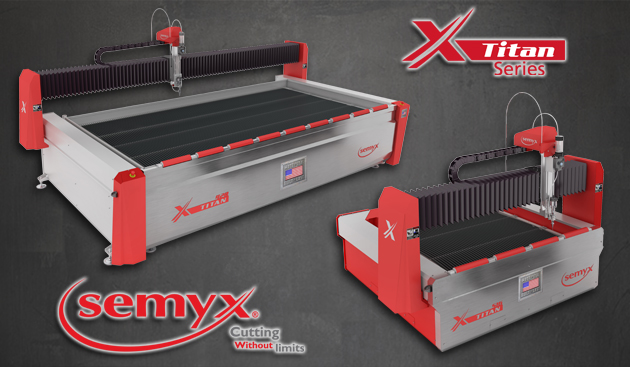 The TITAN has a special waterjet tank feature that allows for extra weight on the tank. The TITAN waterjet cutting system is also equipped with heavy duty precision ball screws and roller bearings ensuring long life and system accuracy.
The TITAN series comes in two of the most popular sizes for both large and small applications. The smaller TITAN s16 measures 1.6m2 (5'x5′) and the larger TITAN 420 comes in at 4mx2m (160″x80″). For more information and specifications for this series of water jet cutting machines.
visit website : - https://semyx.com/news/semyx-to-launch-new-titan-series-waterjet-cutting-machine/
Contact Details :
1010 Abutment
continue reading